Illustration & Digital Colouring
Inspired by my childhood favourite, Piglet from Winnie the Pooh, I imitated some of my favourite scenes and characters, tweaking in my own elements by hand, and then digitally water-coloured the scenes to use for the stationery set of invitations, games, keepsakes and decorations. 
All of the elements started on paper and then digitised so they could offer printed, digital outcomes, or both. 
Invitations included a Save the Date, full printed and digital invite including Details, Map, Menu and RSVP. There's something that always feels quite special about receiving a hand-made invitation in the post which is why I love creating them.

Decoration pieces included bunting, posters, maps & directions, framed collages and sketches, menus, food labels, games and more. Alongside the hand-made decorations a recommendation and suggested other features is included to enhance the experience. 
For this Piglet project, pink and green balloons, picnic food, honey treats and scents with lots of wild flowers complimented the Pooh bear picnic theme.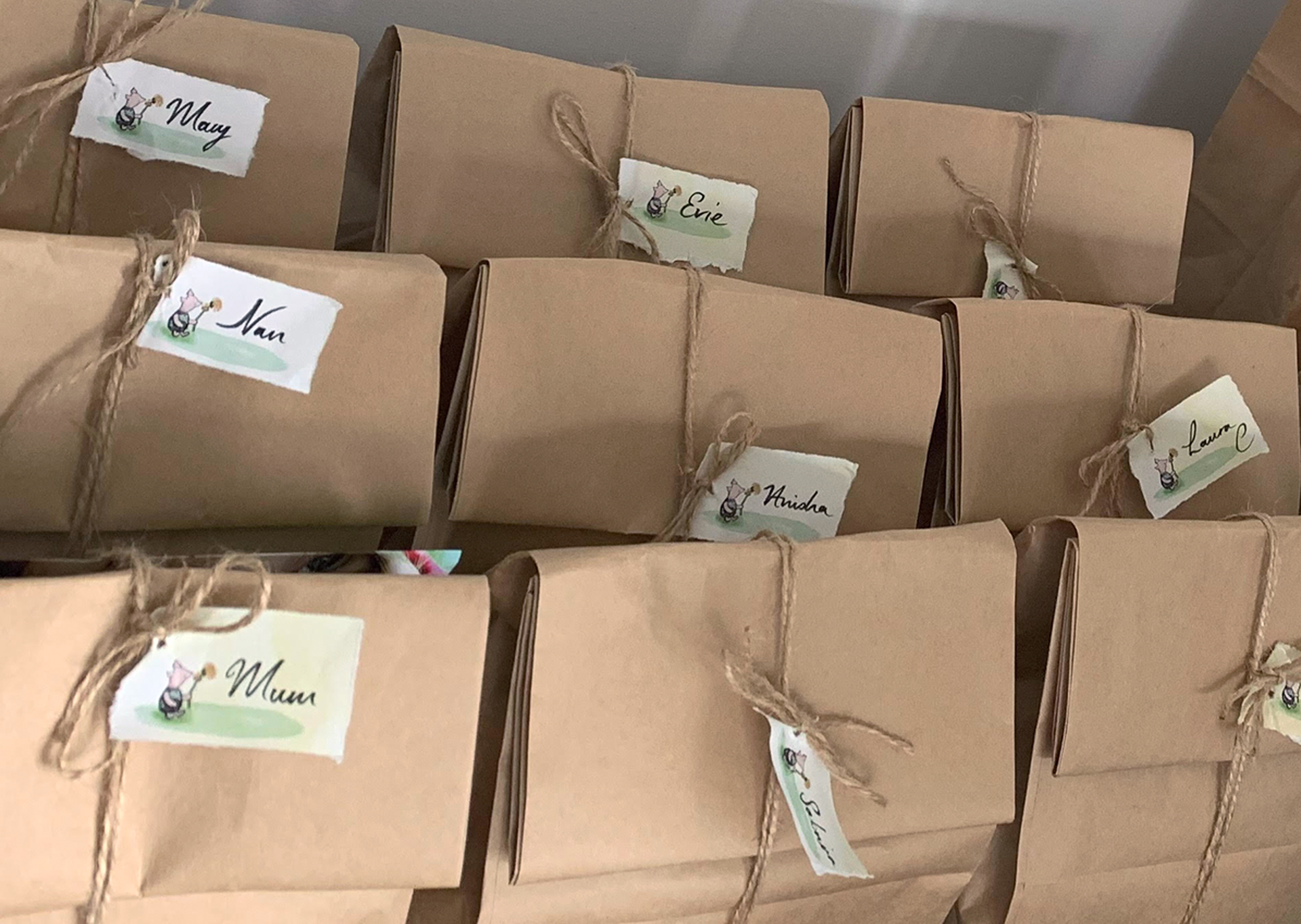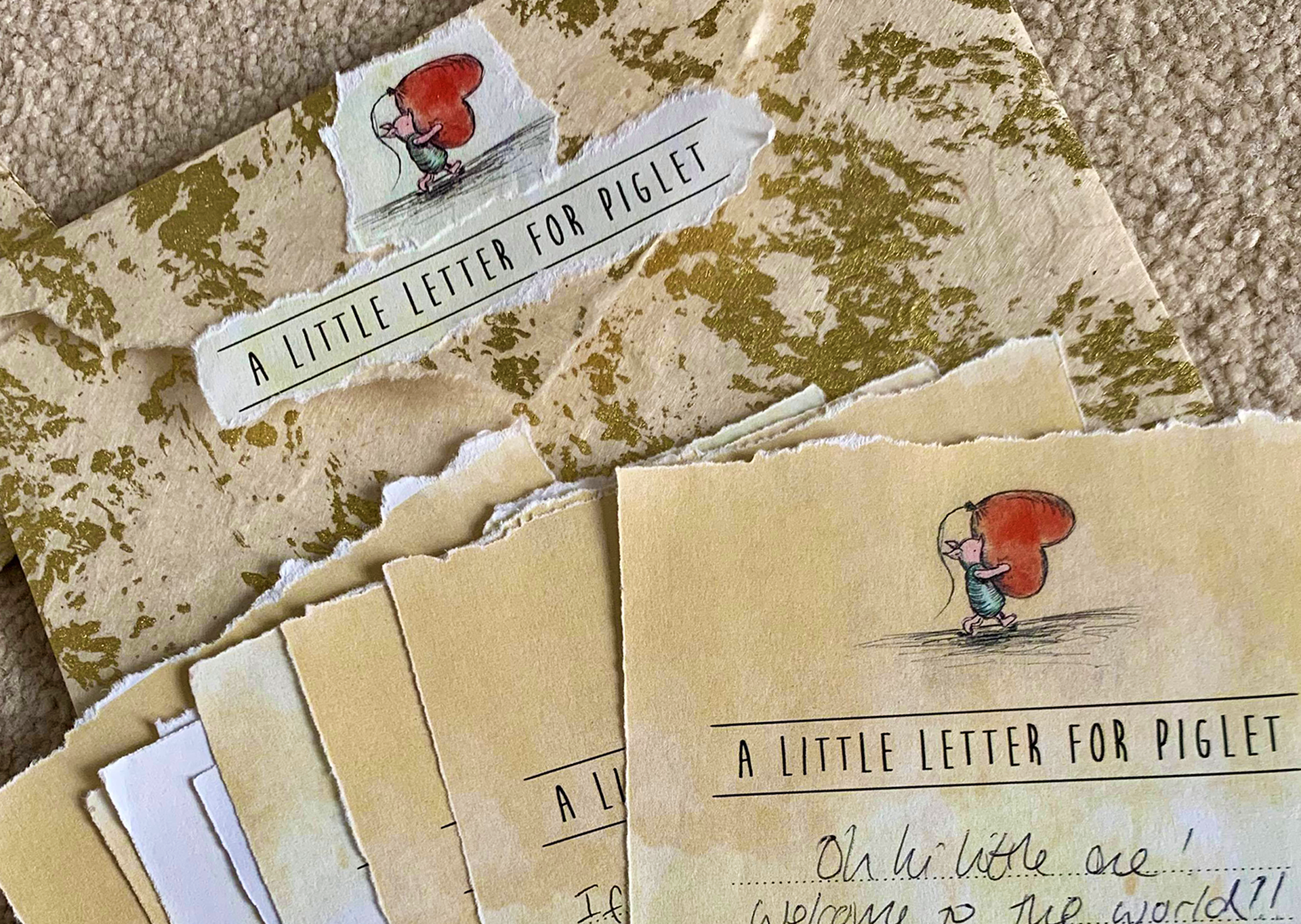 Who doesn't love a guessing game for lifespan's best surprise!? Included here were Piglet Predictions, Piglet Personality, Piglet Looks, Piglet the Piggy, followed by a range of mini notes and letters for guests and loved ones to fill out sharing thoughts, memories and advice to cherish for the parents and baby to be. 
There was a special pair of letters for Mama & Papa to fill out for their future baby, something that is a treasure-to-be.
With all of the wonderful activities available, they allow you to have fun that you can keep, I wanted to make a 'treasure chest' to fill with lovely things, not just for baby to see in future, but to encapsulate the memory and feelings of the moment for the family. The personalised record book starts with the parents journey through to the babies first year for the treasures to grow with baby, including space for photos, letters, space for parents to add things in, but providing them with a craft kit so it can stay in theme with ideas of what to record and reminders of when to look back. 
With the record book comes a box of keepsake items and future giveaway keepsakes, including baby room decorations such as illustrations, box frame collages, photobooks and more. 
Want a bundle for your baby?
From bump to baby where your time, emotions and thoughts are precious, please ask for details or to see any further photos.